Dropshare supports Rebrandly as a native integration.
Follow this steps to set it up properly:
Open the Preferences and navigate to the Uploads tab. Select to use Rebrandly as URL shortener.

Click on the configuration button (right side) and select the following preferences: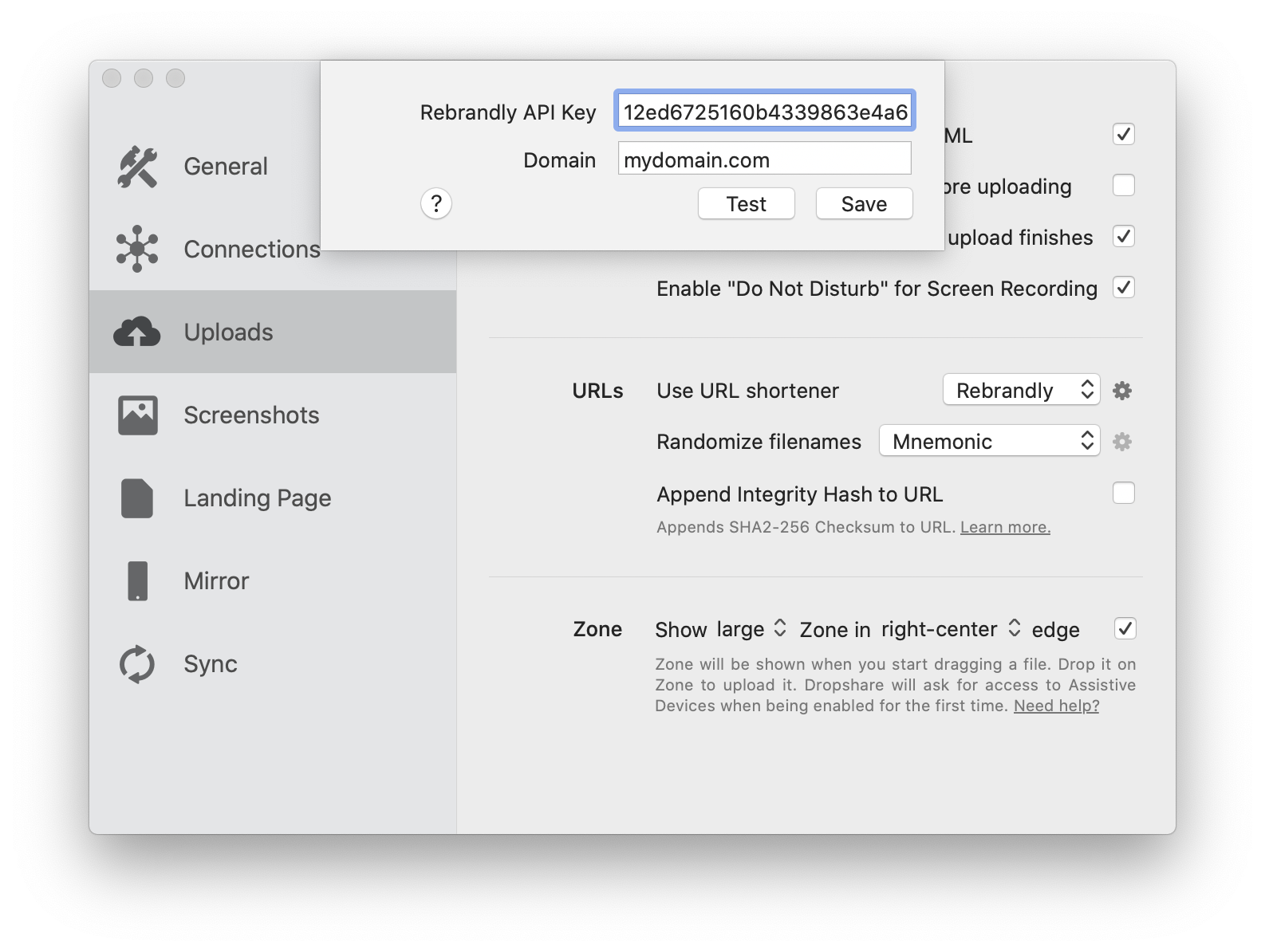 Click Test to validate your credentials and Save to close the dialog. That's it! From now on, Dropshare will use Rebrandly to shorten your upload URLs.